Yesterday marked the start of our October adventure, a virtual history marathon! Participants pay $25 to register for the race, and have 30 days to log 26.2 miles, from anywhere. Although the race started October 1, it's not too late to join! The activity options are almost endless – you can log activities like croquet, salsa dancing, yard work, swimming, walking, running, and more! Register at the link below!
https://fairfield.racery.com/r/fairfield-virtual-history-marathon/#about

On the first day of the race, over 40 participants logged 86 miles! The racers are making their way along a virtual 26.2-mile route through Gloucester that passes and highlights 11 historic sites in Gloucester, beginning at the Fairfield headquarters, the CAPE, and ending at the Fairfield Plantation site.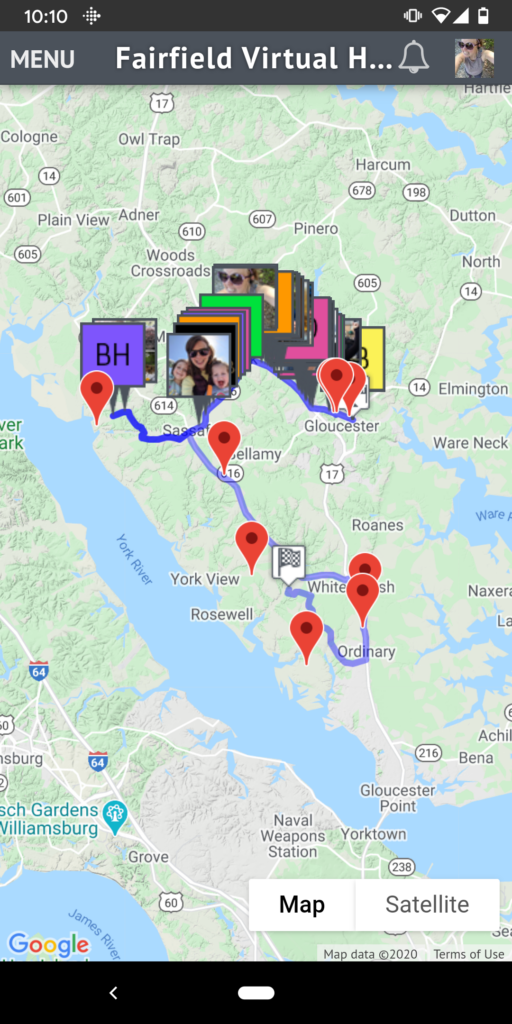 Prizes will be announced throughout the race, and will include top finishers, most miles logged, and more!
Don't want to be a racer yourself? You can also donate to back a specific racer or all racers! Proceeds from the virtual race will fund the development of outdoor educational outreach programs at Fairfield Archaeology Park in 2021. 
Help us make the first Fairfield Virtual History Marathon a success by signing up, sharing your progress if you've already signed up, or cheering on the racers using social media (use #fairfieldvirtualhistorymarathon)! It's a great opportunity to support Fairfield, get active, "visit" historic sites in Gloucester, and support other racers, all at once. 
We used Racery to organize our virtual race. They've got lots of virtual race options for charities.