The Fairfield Foundation is renovating the Timberneck House (c. 1793) within Machicomoco State Park as a place for learning, lodging, and exploring Virginia's Middle Peninsula. The restored house will feature a number of exhibits discussing the history and persistence of Virginia Indians, the history of Timberneck farm, and highlighting many local sites of interest in and near Gloucester County.
The house will have several lodging options for visitors to the park and participants in Fairfield's programs, offering a unique experience to stay in this historic home. The house will also serve as a place for events and workshops related to our mission of getting people involved in hands-on archaeology and preservation. The Fairfield Foundation is leasing the house and three acres from the Commonwealth of Virginia. We hope you are as excited as we are to restore this stately home and learn more about the broad history of this amazing property.
The restoration of the house will take several years. We have already replaced the roof and are restoring the wooden window frames. Steel beams were installed to stabilize the crumbling southwest corner, and we hope to begin repairs to the brick foundation this summer. If you would like to get involved we have volunteer opportunities for preservation and archaeology activities (including a workshop focused on Timberneck in October: Preservation Workshops. Please email us at fairfield@fairfieldfoundation.org for more information about getting involved with our many outreach programs.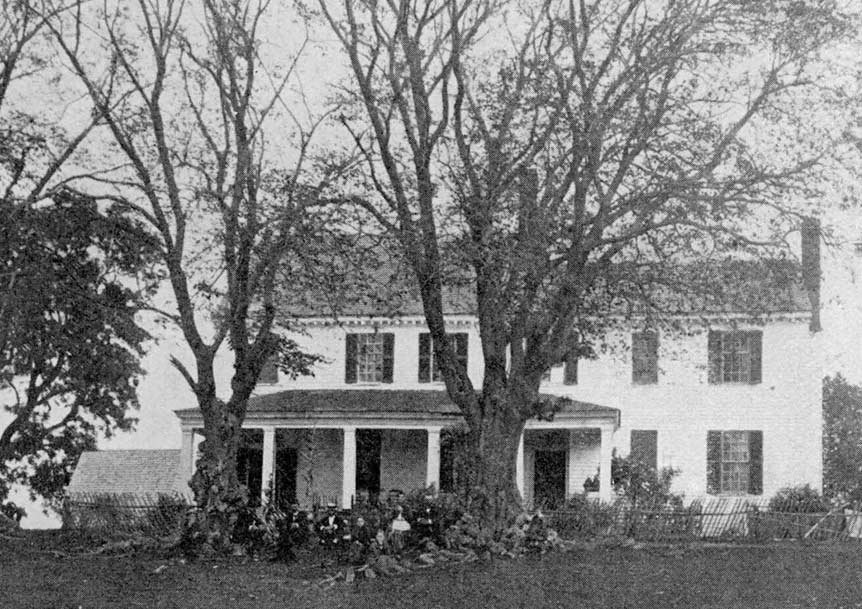 You can also stay up to date with our progress by following us on social media and signing up for the blog. If you'd like to donate to help make this project a reality you can give online www.fairfieldfoundation.org/become-a-member, or contact us for specific giving opportunities.