By Jordan Knepper, Fairfield Intern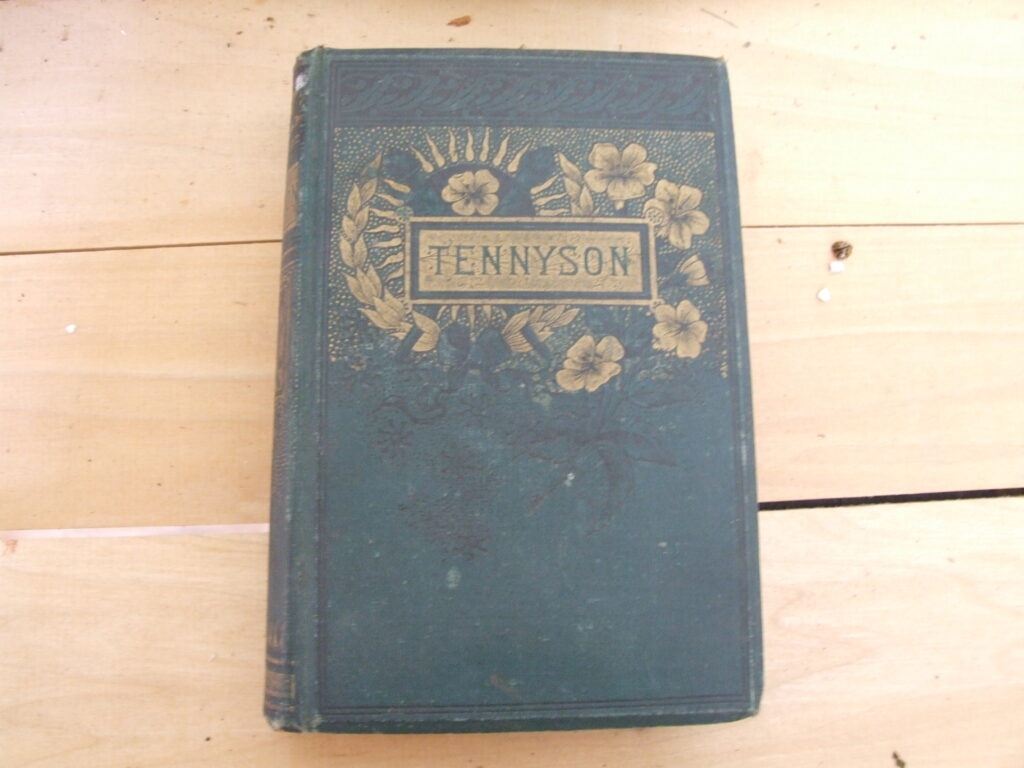 Jordan Knepper was a digital intern with The Fairfield Foundation in the summer and fall of 2020. He recently completed his undergraduate degree in history from Regent University.
I have spent several weeks this past summer exploring a collection of books owned by the Thruston family of Gloucester. The Thrustons were a prominent Gloucester family from the 18th through 20th centuries. Robert Thruston (1759-1816) purchased the core of Fairfield from the Burwell family in 1787, and they retained the property into the 1840s, as well as purchasing the adjacent Millwood property. The Thruston collection contains thousands of papers, including receipts, account books, letters, pictures, printed books and other items retained by the family. For my project I reviewed a group of over 50 different books, personal notes and other effects that provide a unique view into the daily lives of the Thruston family and relatives during their time in Gloucester. This collection contains documents primarily dating from the 19th and early 20th centuries that at some point were in the possession of a Thruston family member. Many of these books are connected to the line of Emanuel Jones Thruston (1796-1843) through his children, Emanuel Jr. (1837-1883), Frances Ann (1822-1898), and Sarah Catherine (1842-1916), and eventually through his grandson, Robert Reade Thruston (1879-1948). A diverse selection of texts appears in the collection, including a Bible, numerous volumes on ancient history, biology school notes, French textbooks, and even leisure reading such as The Complete Poetical Works of Alfred Tennyson. As a result of closely examining several of these books, I discovered over 35 different names and signatures, all of which reference people who in some way are connected to the book in which their name was located. In-depth review of this collection has led to a clearer understanding of the lives of several Virginia families in the 19th century, including the Tabb family of White Marsh and others who had earlier owned portions of the Thruston library. My analysis of the collection revealed to me that the Thrustons were a family of some status and wealth, although not the wealthiest in the county. They were socially connected and active in their community, and they highly valued education for their sons and daughters. Several works stood out, including The Southern Poems of War and a note written by 20-year old Robert Thruston. Each had a story to tell.
Having books, especially a large collection, was representative of wealth and purchasing power during this period. The Thrustons owned not just their home at Fairfield, and later Millwood, as well as a mill and additional tracts of land. They associated with the prominent Tabb family, who owned several plantations (including White Marsh just to the east) and employed a private teacher, Mr. Griffin, for their kids. Mr. Griffin's signature made it into several of the books and it's possible that Griffin also taught other families beyond the Tabbs, such as the Thrustons. The Thrustons had their own pews in church, threw parties that brought large crowds, and were well connected with merchants in Norfolk, Richmond, Williamsburg and other urban centers in eastern Virginia, often using them to purchase some of the books in their collection.
While we can note much about the Thrustons' wealth and connections through simply the quantity of books they owned and the several notes included on a few inside covers, much can also be learned from the books themselves, for the wide variety of works indicate they were an educated family interested in different subjects. Their history collection includes titles such as The History of Modern Europe: With an Account of The Decline and Fall of the Roman Empire, A Philosophical and Political History of the Settlements and Trade of the Europeans in the East and West Indies, Pinnock's Improved Edition of Dr. Goldsmith's History of Greece, and The History of The World. Their collection also covered other topics, such as poetry, language, and religion. Some of the works included in these fields are Dante's Inferno, several Edgar Allan Poe stories, and some of Shakespeare's works. The collection also contains several French books, suggesting that one or more of the family was learning French. When it came to knowledge, the Thrustons were not just focused on what was going on around them, but rather challenged themselves to look at many topics, even those they may not have fully agreed with. These individuals were clearly intent on acquiring knowledge and taking in whatever their books could offer.
Beyond these general conclusions, after discovering some inscriptions found inside several books, I found a few neat stories related to either the Thrustons or those around them. One such story emerged through my examination of The Southern Poems of War (1876) by Emily V. Mason, a collection of poems. Inside this book is a note stating the book was presented to a local teacher, James Lewis Corbin Griffin, by his students, John Lloyd Tabb and John Prosser Tabb, during Lloyd's 16th birthday party at White Marsh in 1867. At the time, White Marsh plantation was owned by their father, Dr. John Prosser Tabb, whose wife, Mrs. Rebecca Tabb, had a published poem found in this very book. Since this volume is included in the Thruston collection, we can gather that at least one of the people listed in the note on the inside cover of this book was connected with the Thrustons, potentially Sarah Thruston, who married a Tabb as her third husband before her death in 1821.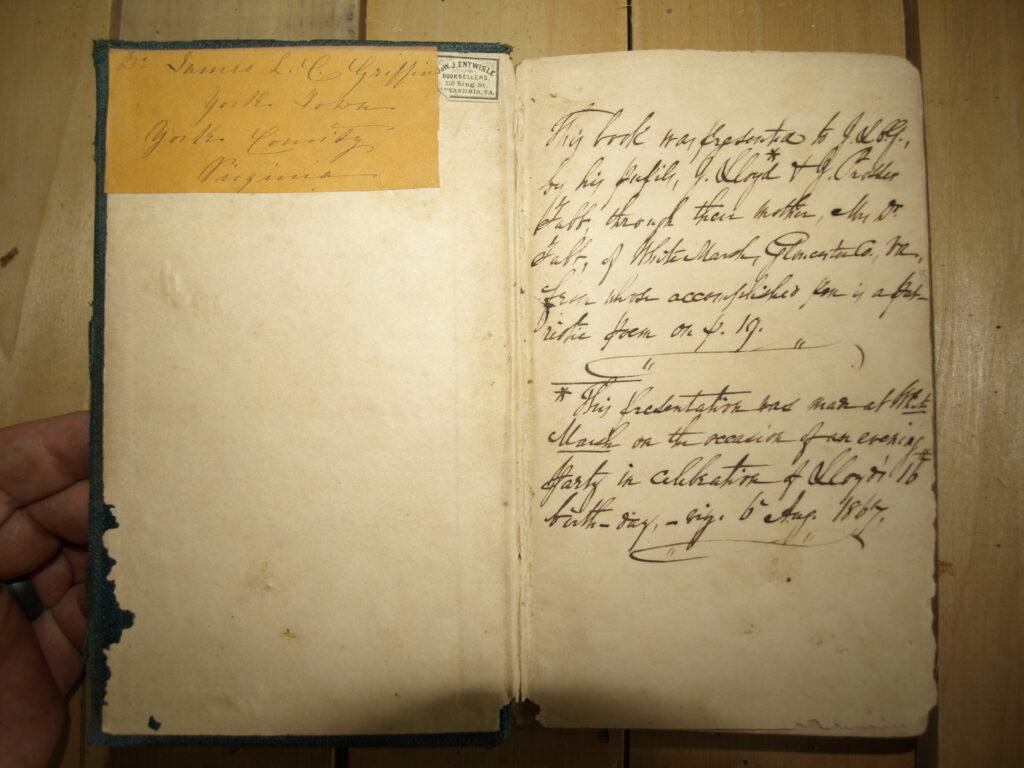 The piece of the collection I found most fascinating was a science class note written by 20-year-old Robert Thruston (1879-1948). It is brief, focusing on skin cells and the different skin layers. It is amazing to think a homework assignment or class note from a class 121 years ago, written in 1899, is still intact today. This note could also be useful in an attempt to analyze the curriculum that was taught at that time. Overall, the notes found in The Southern Poems of War and Robert Thruston's science note provide fascinating tales that lead us to wonder what these people were like.
Personally, I feel lucky to have been given such a special view into this family and the local history right here in Virginia. This project has fit perfectly with the time frames I am most interested in and has allowed me to conduct very focused research that I hope will both provide meaningful answers and open the door for more questions about these books and what they may tell us.
As I dipped into the lives of the Thrustons, the Tabbs, the Robins, and others, I was intrigued and curious to see where a name or a phrase might take me. It felt like each little discovery would lead me to another, even more exciting one. Every day led to new stories, new people and new trails to follow. I learned so much more about the mindset of those who owned these books, what motivated them, and what they focused on. They loved religion, some seemed to have a knack for history themselves, and they enjoyed reading for leisure. Just like perusing a person's social media profile today would give insight into that person, exploring and unveiling the books a person owned and read back then gives a similar glance at who they might have been and what defined their lives.
There is something for everyone to learn from a collection like this. These pieces of history are so much more than just some old, dusty pages. Contained amongst these pages are tangible pieces of the lives of early Americans. Furthermore, through the lens of these books we can see that the people who came before us, even two hundred years ago, weren't so different from us. They had parties, sent gifts to one another, learned new languages, took biology lessons, and so much more. Take a look for yourself, you never know what you might find. Maybe one of you will find another story in this collection that has not yet been discovered. History is always being written and rewritten, and being part of a team that is on the edge of new discoveries is the perfect way to make history come to life.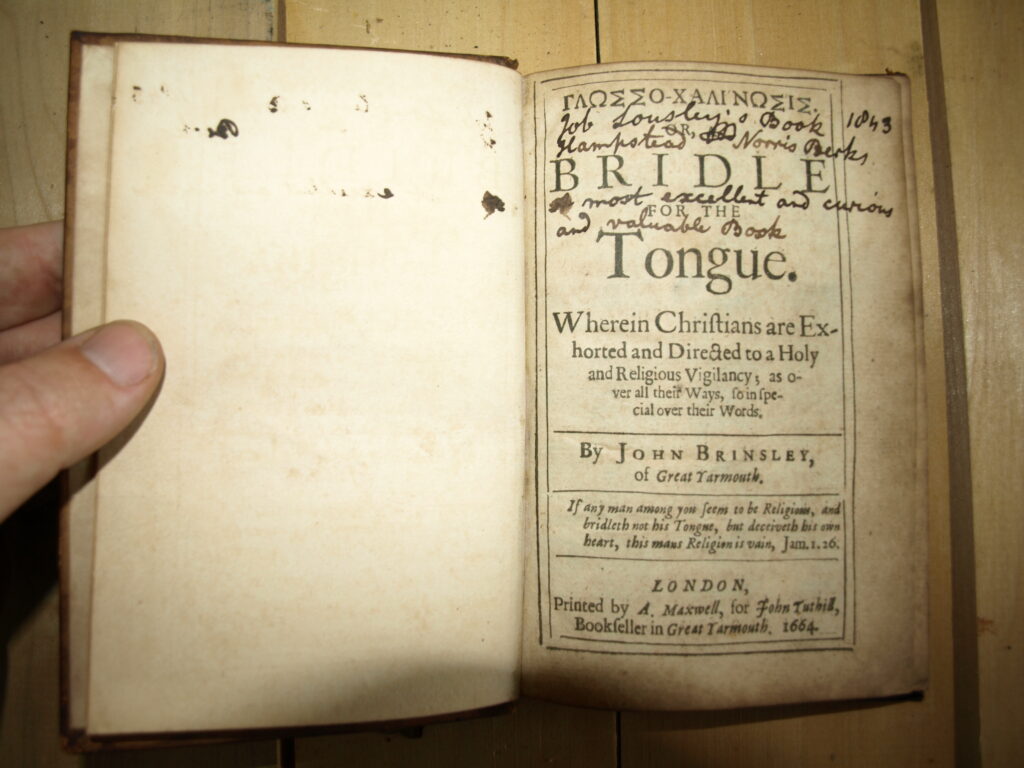 The Thruston family maintains strong ties to Fairfield and Gloucester County to this day. In addition to the important collection of Thruston papers at the Filson Club in Louisville, Kentucky organized by Robert Reade Thruston, the family retained a sizable collection of papers and other records. They were housed at Hyde Park in Nottoway County until the early 2000s, by the late Ann Thruston Casper Scott. She kindly allowed us to view and photograph/scan this entire collection so that we could continue to research the Thruston family and help preserve their legacy. We are indebted to Ann for her kindness, and for sharing memories of her family and childhood spent in Gloucester. There is much more research to be done into the Thruston papers.